C. MAHALINGAM (MALI)
HR professional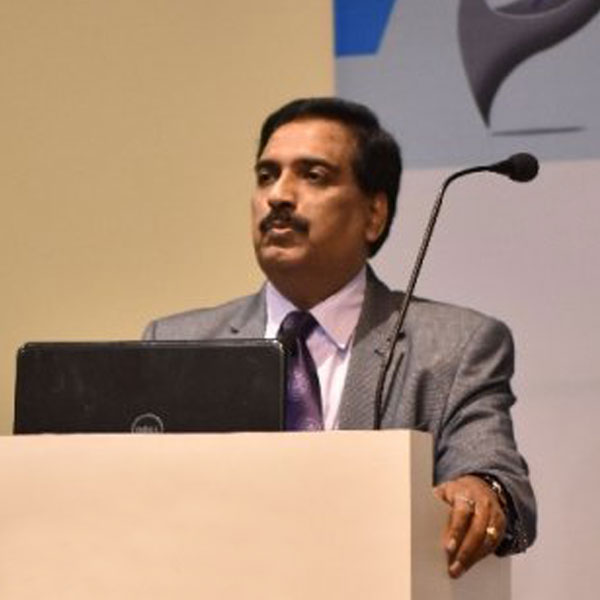 Mr.C Mahalingam (Mali) is an HR professional with over 30 years of experience in the corporate business field, in leadership roles. Currently, Mali is Managing Director of Lead Theatre Consulting - a boutique leadership consulting firm specializing in advising corporate companies on leadership pipeline building, executive coaching and custom-designed leadership development programs.
Earlier, Mali was with Symphony Teleca Corporation as EVP & Global Chief People Officer for over 7 years besides being a member of the Board of Directors for their subsidiaries in France, Japan, UK, China and India. His earlier assignments include Vice President-HR with IBM India/South Asia, Vice President-HR with Hewlett-Packard India and Director-HR with Royal Philips Electronics Software Division.
He is also a Visiting professor IIM-Bangalore, IIM-Trichy, IIM-Ranchi, Great Lakes (Chennai) & NMIMS, Bangalore, besides being a regular visiting faculty for the EMBA and MDPs of IIM-Bangalore.
Mali was one of the 4 architects who designed the HR Competency framework now in use in India, developed under the aegis of NHRD Network and CII. He has been a member of Nasscom Mentor Panel for mentoring CEOs of SMEs in IT and ITeS sector.
He is a Marshall Goldsmith Certified Executive Coach and helps successful senior executives / CXOs become even more successful through his executive coaching practice. Mali has published over 450 articles / book chapters so far. He is a regular columnist for Business Line on Campus. (BLOC)
---
Prof. DR. G. JAYAKUMAR.M.
Med (Occup Med) S'pore, FFOM (Ireland), FAOEMM, FAMM
Dr. Jayakumar is currently the Director of Longitudinal Clerkship at Perdana University, Graduate School of Medicine. He obtained his medical degree from India and his Master of Medicine (M.Med) in Occupational Medicine from the National University of Singapore under an ASEAN Graduate scholarship. He is a fellow of the Faculty of Occupational Medicine, Royal College of Physicians of Ireland, a Fellow of the Academy of Medicine, Malaysia and a Fellow of the Academy of Occupational and Environmental Medicine, Malaysia. He was the Vice President of the Asian Association of Occupational Health, Chairman of Malaysian Medical Association (MMA) Malacca Branch, and Chairman of the Society of Occupational & Environmental Medicine. He was the Chairman of the MMA Committee for the Prevention of Substance Abuse.
Dr Jayakumar has industry exposure having worked previously at a German/Malaysian multinational chemical company as the Head of the Occupational Medicine Department and as the Regional Occupational Physician for their group of companies in South East Asia. His last government appointment was as the Head and Assistant Director of the Occupational & Environmental Health Unit at the Malacca State Health Department. He was previously appointed by the Minister of Human Resource, Malaysia for two terms as a member of the National Council for Occupational Safety and Health.
Dr Jayakumar has frequently presented scientific papers at national as well as at international conferences. He has co-edited two books to date. In recognition for his services, he was conferred the Bintang Cemerlang Melaka (Melaka Excellence Medallion) in 2007 by his Excellency, the Governor of the state of Malacca.
---
DATO' DR. ANANTHA RAJ DANIEL A/L JOSEPH
Medical Officer
Dr.Daniel had served as a Medical Officer for 27 years and is currently placed at "Pegawai Perubatan Gred UD54". He was the Head of Out-Patient Department, Hospital Kuala Lumpur between March 2012 and April 2017. He received numerous letters of appreciation and won a few awards making the "Best Hospital Brands" and also "Best in Managing Assets'' during his tenure.
He played an important role in setting up specialized clinics for the treatment of Non-Communicable Diseases. His team managed other services like "Diabetic Foot Clinic, Diabetic Eye Screening, Asthma Clinic, "Stop Smoking Clinic" HIV monitoring program and Haj Pilgrim Clinic. His team also provided service for police detainees and had a permanent senior medical officer stationed at the parliament. His team was involved in close monitoring of dengue cases, haze related illnesses, bronchial asthma cases and many other illnesses by way of tabling monthly statistics. He was the core team leader in the initial planning of the "Klinik Kesihatan Kuala Lumpur especially in the planning of its infrastructure and development.
AWARDS:
He won several awards for his service & commitment.
1) AnugerahKhidmatCemerlang 2007
2) AhliMangku Negara (A.M.N.) 2010
3) DarjahInderaMahkota Pahang (D.I.M.P.) 2014
---